OUR VALUES
"Bringing a higher customer satisfaction means, at first, to understand what your expectation is from us".
To do so, we need to set up an exchange, a relationship based on trust and reciprocity. We should become true friends. It requires the development of strong basics values such as transparency, responsibility and true commitment to helping you whatever it takes!
In the recent years, ARCH has become one of the new leaders of the production of luggage and bags in China. This is the proof that our positive mindset and strong belief in win-win business relationship is meeting the expectation of buyers.
Try us now and see the difference!"
OUR VALUES ARE AT THE BASE OF OUR BUSINESS MODEL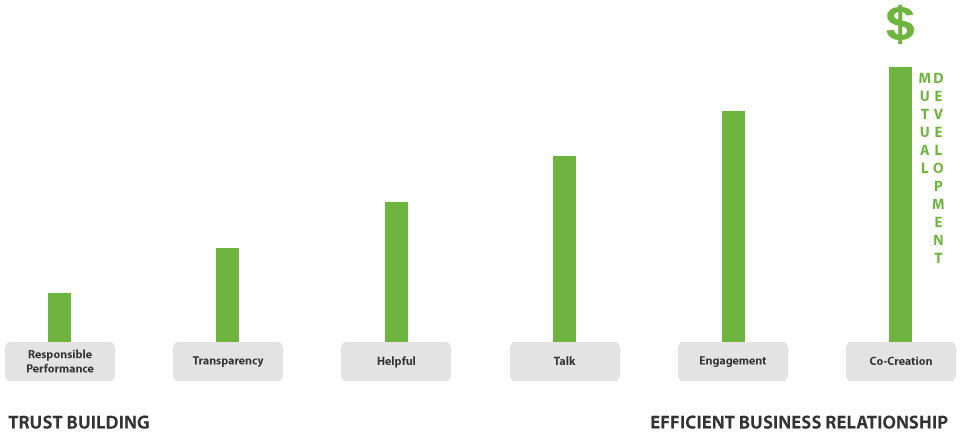 RESPONSIBLE / PERFORMANCE
At the base of our business model is the responsibility and the performance. We understand how much risks are taking buyers while dealing with Chinese bags and luggage manufacturers. Factories should first ensure quality of production and competitive price.
TRANSPARENCY / HONESTY / POSITIVE MIND
The lack of communication, the cultural differences and bad experiences while working with Chinese manufacturer have damaged the image of the Chinese bags and luggage manufacturer. To reverse the trend, factories should now focus on more transparency. They should open the door of their company to buyers and develop a new mindset based on honesty as premium value.
HELPFUL / AVAILABLE / FLEXIBLE / EASY TO USE
To be accessible, to answer quickly your emails and inquiries, to assist you in your project and product creation, to find solutions for you, these are some of the ideas that ARCH is developing to bring you a higher satisfaction. Being available is our mindset in the way we work with you, daily!
TALK / EXCHANGE / INTERACTION
When buyer start to believe that we are really committed to their satisfaction, we can begin exchanging and talking in deep of the buyer's expectation.
ENGAGEMENT / CUSTOMIZABLE / CO-CREATION
Once we start talking, we can place you and your expectation at the center of our process. Only you know exactly what you want!
Every project is unique. We are expert in the manufacture of bags and luggage. We have the solution to your project. We can adjust our offer to what you exactly need and tailor made our services in order to co-create with you what you need for your business.
EVALUATION / MUTUAL DEVELOPMENT
What worth a relationship without honesty and the guts to tell each other what is wrong! It is not true friendship. We know that we are not perfect. We know we can commit mistake sometimes. So, just let us know. We encourage you and we will ask you.
Let us improve our services to you for a mutual and profitable business relationship.